"Health is a state of complete harmony of the body, mind and spirit. When one is free from physical disabilities and mental distractions, the gates of the soul open."– B.K.S. Iyengar
We have been training women and youth through series of workshops. The curriculum keeps changing as per the need of the participant. We believe in creativity and so are reflected in our workshops. We focus upon the core of the body i.e. body posture, breathing and balance. Body and mind are directly connected and its important to deal with them separately till you are able to sync them easily. We give you the divine amalgamation of karate and meditation in our curriculum.
Our workshops are specially designed for women/girls/children and youth To know more about our curriculum and its benefits click here.
In the month of December workshops are coming near you – contact us to know about the place. Prime locations are: Mumbai – Pune — Baroda — Surat — Ahmedabad — Delhi-NCR — Gurgaon — Goa
There are multiple reasons why you should join self-defense workshops or at least take up one of the classes to experience the same.
Broadly speaking these are the top 9 reasons why you should choose a self-defense workshop.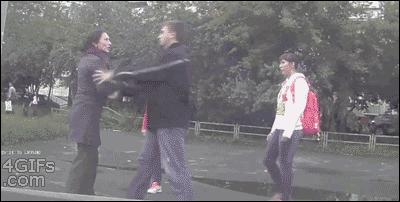 Endurance and Stamina:
Increased stamina and endurance will remain your most profitable deal. Self-defense training will make you stronger, body muscles will be flexible, strong and you can see increase in your stamina. You will be more contented and productive at your workplace and/or at your home.
Improved body posture:
It helps to improve your body balance and connects you more deeply with your body. Self-defense training helps in improving your body posture and makes it more agile. It teaches you how to focus and concentrate. It's improves your eye-hand coordination. Without proper focus, power and coordination self-defense is not possible.
Mindfulness:
Self-defense is presence of mind and it teaches you to be alert all the time. It teaches you awareness towards the surroundings, it trains you on using your senses in much better way. Self-defense will make you more alert, active and focused. 
Respect yourself:
Self-defense is no more a choice; in today's world, it is a necessity. The respect and dignity of women have been at stake for a way too long. In spite of matching steps with men in every distinct field, women are however considered the weaker sex. It's now time to turn the tables and show the world what women are capable of.
Solo Traveller and Happy:
Want to take a trip to your favourite hill station but have no one to accompany you? Bored of the crowd around you and want to take a lonely walk down the countryside? With self-defense techniques by your side, you don't have to worry about being alone anymore. Just make a plan, and you are good to go.
Help yourself:
Instead of waiting for official help to come over, a woman can inevitably be her own help. Be it an attempt to steal her purse or a hand extended to grope her in public, it is often too late by the time police comes over to help? Learning a trick or two in self-defense can constantly help a woman to save her stuffs, be it money or modesty.

Stop Domestic Violence :
Definitely, you recite it right. Domestic violence is non-acceptable. You need answering what is better – to prevent it from happening in the first place or to crib it after it has happened? If you are skilled in self-defense, you never have to remain a victim. You will automatically stand up for yourself from the day; the first finger gets pointed at you.
Kickass Eve Teasers:
For a woman skilled in self-defense, she never has to keep mum. Whether it's a lewd comment on the street or a sexual innuendo on the bus she can always speak up for herself without having to worry about the consequences because she knows she is good enough to handle whatever comes her way.
Freedom:
A woman who knows about defending herself in face of imminent danger has ne'er to worry about late night shifts or stranded, deserted alleys. She knows to hold herself together in such circumstances and can give her attacker a good one-or-two if the need comes down to that.
Sharing is caring, we love to perceive you and are eager to reply your possible questions? 
For love,
Anand